Published on 05 June 2020
Top Garden Design Trends For 2020
The new year welcomes new design styles and ideas for our outside spaces. Innovation in technology allows for exciting new products and materials to make our gardens function exactly how we want them to – whether a large modern property or a small cottage
Zoom image
Here we take a look at some of the newest garden design trends for 2020.
Vertical gardening
One of the top landscaping design trends for 2020 is what's known as 'vertical gardening' – particularly for those living in small homes or apartments. This is a great way to use space efficiently by creating a garden that grows upwards using a trellis or something similar. In larger spaces, a vertical garden can create a fabulous accent fence or a screen between different areas.
Low maintenance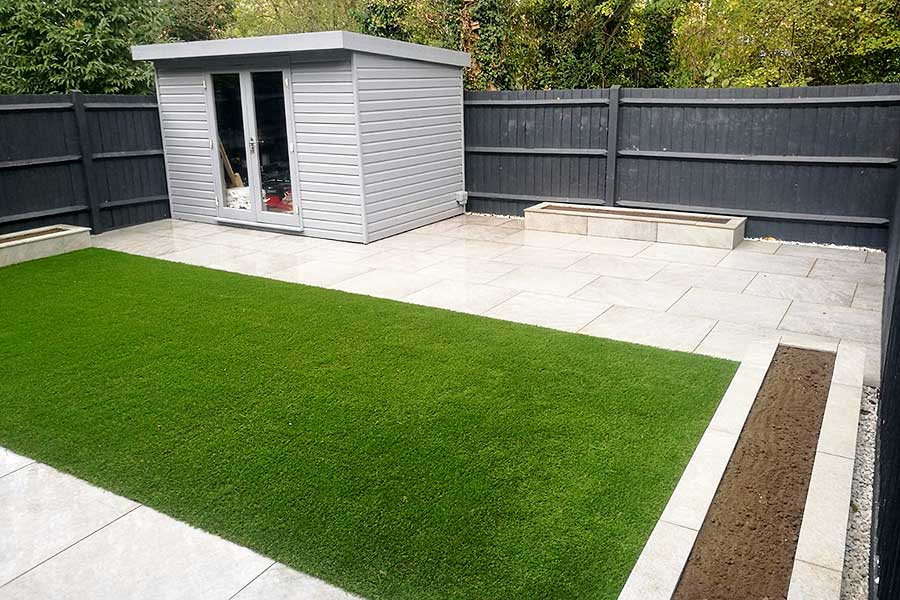 Busy lives demand low maintenance in all aspects of the home – none more so than the garden. Many of the materials that have emerged over the last few years perfectly embrace this – from artificial grass to porcelain paving and composite decking. Porcelain has really risen in popularity thanks to its hardwearing nature and ease of care. Porcelain paving tiles are set to feature a lot in garden design trends for 2020, as is composite decking. Artificial grass will also reign strong this year, giving a fabulous looking lawn all year round.
Patterns and textures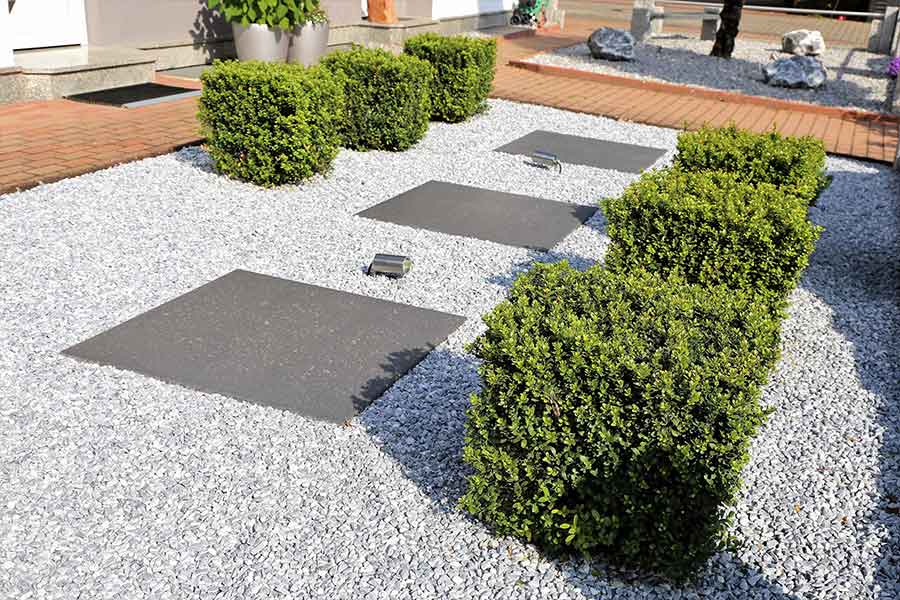 While minimalistic designs and cool, sleek lines will still feature strongly in garden designs over the coming months, we'll also see patterns and textures creeping in, with creative uses of decorative gravel and other landscaping materials. Gravel will offer a stylish transition between hard landscaped and soft planting areas, blurring the line between the two.
Curvilinear forms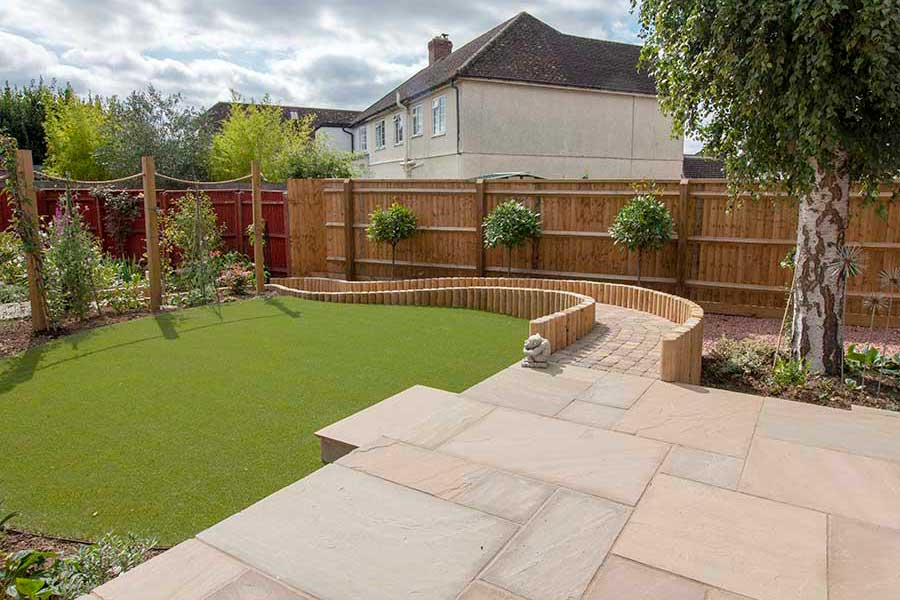 Garden design trends for 2020 also look to connect us back to the flow of natural forms in the landscape, using curvilinear forms. One of the big designs set to gain momentum is wall cladding – something we're already seeing become hugely popular here are AWBS.
Outdoor play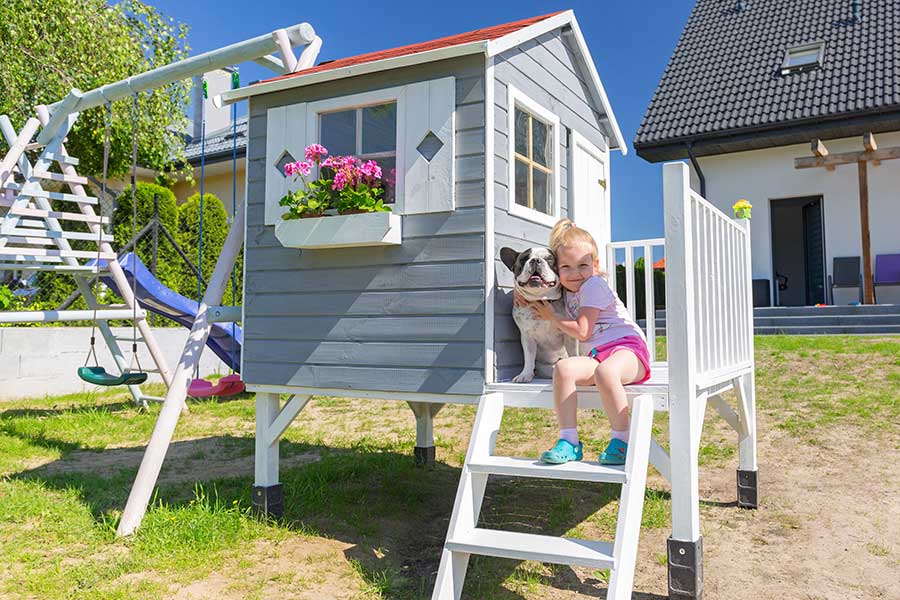 Encouraging children to get outside will influence family garden designs this year. Integrating outdoor play into stylish spaces is set to be big – everything from designated play areas to climbing frames, sandpits, balance beans, blackboards and even mini wildlife ponds.
Planting for wildlife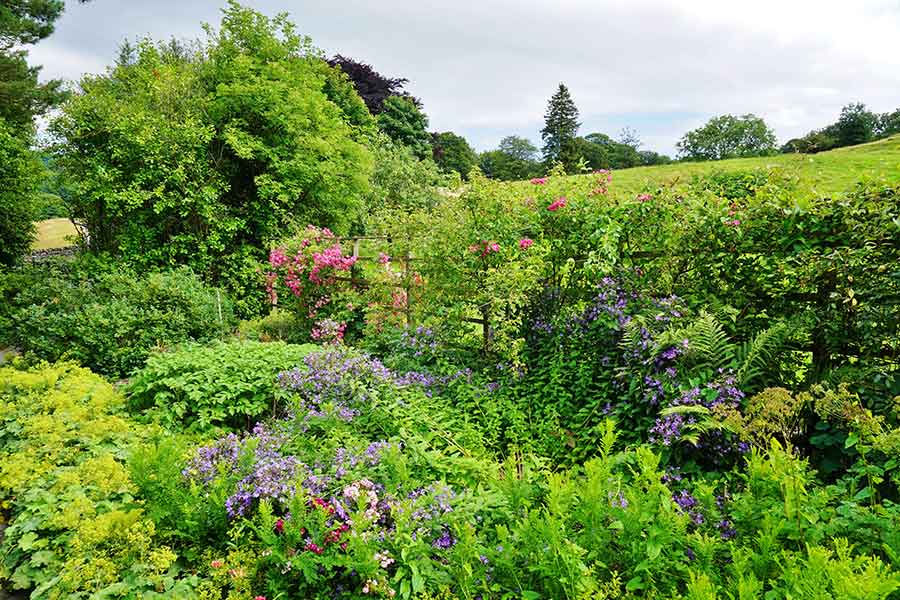 When it comes to plants and flowers, sustainable and wildlife-friendly are key words for 2020's garden designs. The plants we include in our gardens are becoming bigger considerations, due to increased awareness of the important part our gardens can play. We'll see designs including 'wild' plants that are great for bees, birds, pollinators and invertebrates, without losing glamour or impact.
Source:
https://www.awbsltd.com/news/our-top-garden-design-trends-for-2020